Celebrating Lunar New Year on the other hemisphere
The Chinese Spring Festival (a.k.a Chinese Lunar New Year) is the most important day of the year for many Chinese. It is a day that people studying or working at different places return home, stay with their families, and look forward to another great new year. It is a day for reunion. It is a day for family.
Over 7,000 miles from home, Chinese students studying in the U.S. are unhindered by the long distance to celebrate the Chinese Lunar Year. They strive to create a homely atmosphere by inviting friends to their houses and cooking traditional, special Chinese New Year's Eve dinners together. The food and friends bring them a sense of home and connection to China.
2019, the Year of the Pig, marks my final year in Syracuse and fourth Chinese Lunar New Year spent in the U.S. This year, my friends Crystal and Kira invited me to their home to remember our last year and celebrate the new year. Having been a guest all my life, it was, however, my first year to embark on the journey of the New Year dinner preparation.
THE FOOD
One thing most people know about China is that the country has invented some of the most delicious food in the world. But Chinese food goes way beyond the mere taste; the meaning is embodied in the essence of the dish.
The Chinese incorporate their expectations for the New Year in the food. For example, fish is a must-have dish in many families, as it heralds a "surplus for the New Year without worrying about using up." Dumplings are another must-have, mostly in northern China. Dumplings are similar in shape to ancient silver and gold pieces. So when people eat them, it's like they are taking in wealth. Lion balls are also seen on many dinner tables because they represent wealth and good fortune.
Normally, families start to prepare food for the New Year's Eve dinner at least one week ahead. Since we didn't have much time, my friend and I went to an Asian food market, the go-to destination for Chinese students in Syracuse to get Chinese food two days before the dinner. The market put up New Year's decorations and played traditional Chinese music, reflecting their customers' excitement and expectations for the New Year and creating a comfortable shopping experience that mimicked our experiences at home.
THE DINNER
Let the party begin! With our friends' arrival, our New Year's Eve dinner began. Most Chinese people bring gifts to hosts' homes to thank them for their hospitality. Our friends brought desserts and drinks. In China, every family member sits together and catches up with each other about their whereabouts, work, health, education and beyond before the dinner begins. As students in Syracuse, we were also eager to learn what's going on in each others' lives. We talked about our study, social lives and future plans.
When the dinner officially starts, one thing nearly no Chinese family ignores is the Chinese CCTV New Year's Gala. It has 36 years of history, and it has become a tradition for families to watch the gala together while eating dinner. The gala encompasses shows of both Chinese traditional and popular culture, attracting audiences from all ages. Reunion with families is always the tagline of the gala. Thanks to the magic of the Internet, we could watch the CCTV New Year Gala 2019 with our friends in Syracuse and families in China even though we were 13 hours apart.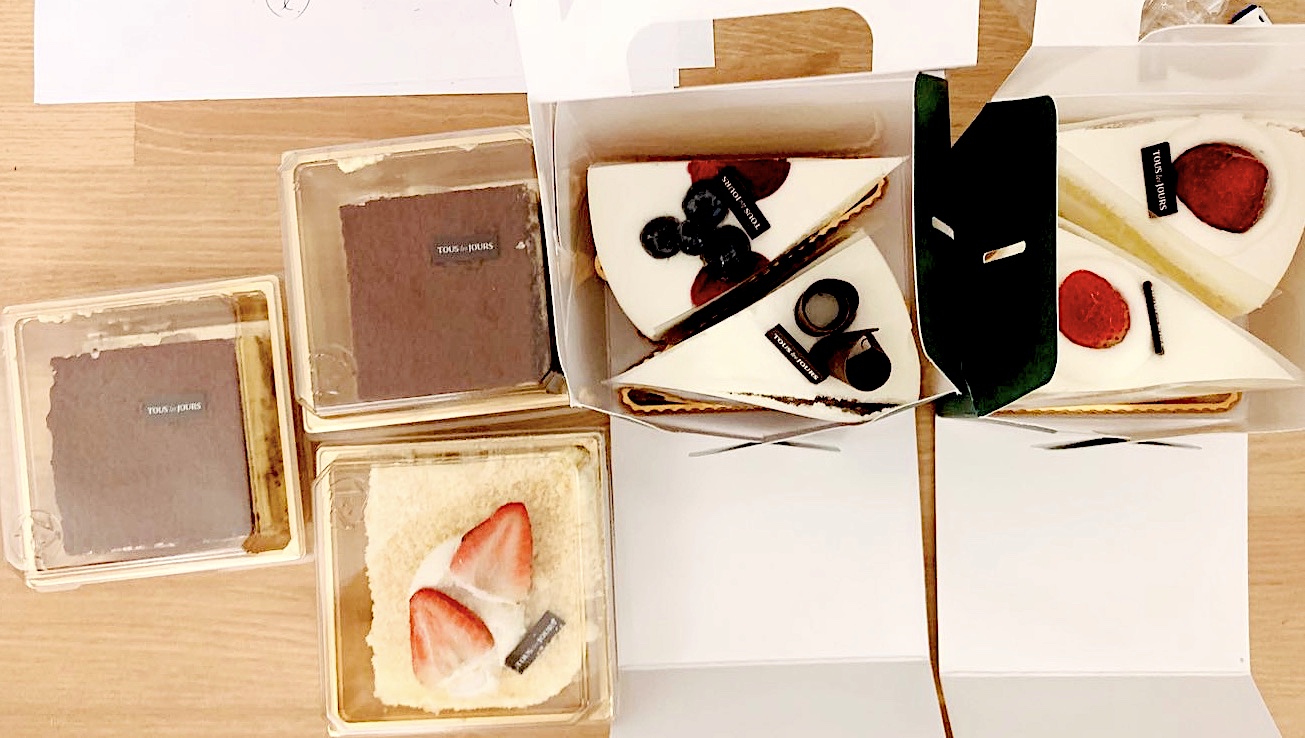 Mahjong
Mahjong has gained popularity in western countries over the past few decades. It is also an important ritual in many Chinese families during New Year's Eve. Playing mahjong is a relaxing activity, but more importantly, families get to share quality time with each other chatting around, a rarity in today's busy lives. After all, for the Chinese, family always comes first. Knowing the significance mahjong occupies in our culture, Crystal brought mahjong all the way from China to the U.S., so we could play it while waiting for the New Year to come, reshaping the experience we had in China.
In western lifestyles, people oftentimes prioritize individualism. While Chinese people support and encourage personal pursuit, family takes precedence for many people. Many Chinese students studying in the U.S. find that they grow accustomed to more western characteristics, but this does not mean that they forgo their Chinese heritage. It is important to hold on our roots, to remember where we come from, to remember the features our ancestors inked in our blood. We identify ourselves as globalists at the same time that we identify as Chinese globalists.
Happy New Year!
Yali Chen is a senior studying public relations, international relations and economics at Syracuse University.