At eighteen, I was a fresh high school graduate. At the beginning of that summer, I knew everything. I mean, I had graduated with honors, got a job, and read most Jane Austen books. I thought my dad worked a boring job and had boring hobbies. At the end of summer, it came with no surprise when he handed me an incredibly outdated Nikon D90 DSLR camera. I accused him of unrightfully imposing his passion upon his poor passionless daughter.

"I prefer to write, not take photos!" I complained over and over, as I lugged what felt like a hulking black brick onto the plane that would take me to Syracuse, New York.
With the rest of my youth and college years now an arm's length away, I resented still carrying with me an emblem from home. Not just that, but a token that reminded me of the intrusive nature of my household. I kept the camera in my bottom drawer, together with the tide pods and other cleaning supplies.
Then, my phone died a couple of weeks into the school year, just in time for a Fall Retreat I was really looking forward to. Frustrated that all visual memorabilia would go undocumented if I didn't bring a photo-taking device, I took my camera along — still resentful about my broken phone and wary of the foreign device slung across my shoulder.
I said earlier that I knew everything, but I think I left out the part about falling in a strange enchantment kind of love with my D90.
Since the retreat, I could not stop with the photos. The camera had become an extension of how I saw the world, or which parts I chose to see anyway. I began to see the world as objects to photograph. My friends became subjects for my brand new Instagram photography page, while the cities I traveled to became my muse for visual experimentation and manipulation.
When I told my dad that I had picked up photography, he just smiled and asked to see my pictures. Most of the time, he was critical of my photos, always telling me how I could've improved the quality or taken it from a different angle. I felt ashamed in the beginning, then I got angry because I wanted some sort of validation from my own father, and not some photography junkie who reads Nikon magazines and takes good photos.
Upon sharing my photos, it took me a while to get used to the criticism. For I have always been a private person, I can't help but think that letting others see my work frames me as a victim to their judgments or silent opinions. Though I am still apprehensive of reproval, I've taught myself not to lose personal style at the sake of social disapproval or in attempts to keep up with popular sub-cultural conventions. Through thick and thin, I formed some sort of an intangible relationship with my D90. Despite its outmoded technology and limitations, I held it close to my chest everywhere I went.
Now that I'm studying abroad in London, I jumped at the opportunity to travel around the city with my D90. Still inferior to most of my friend's new Canon fix, mine held the weight of personal growth, experience, and newfound fervor.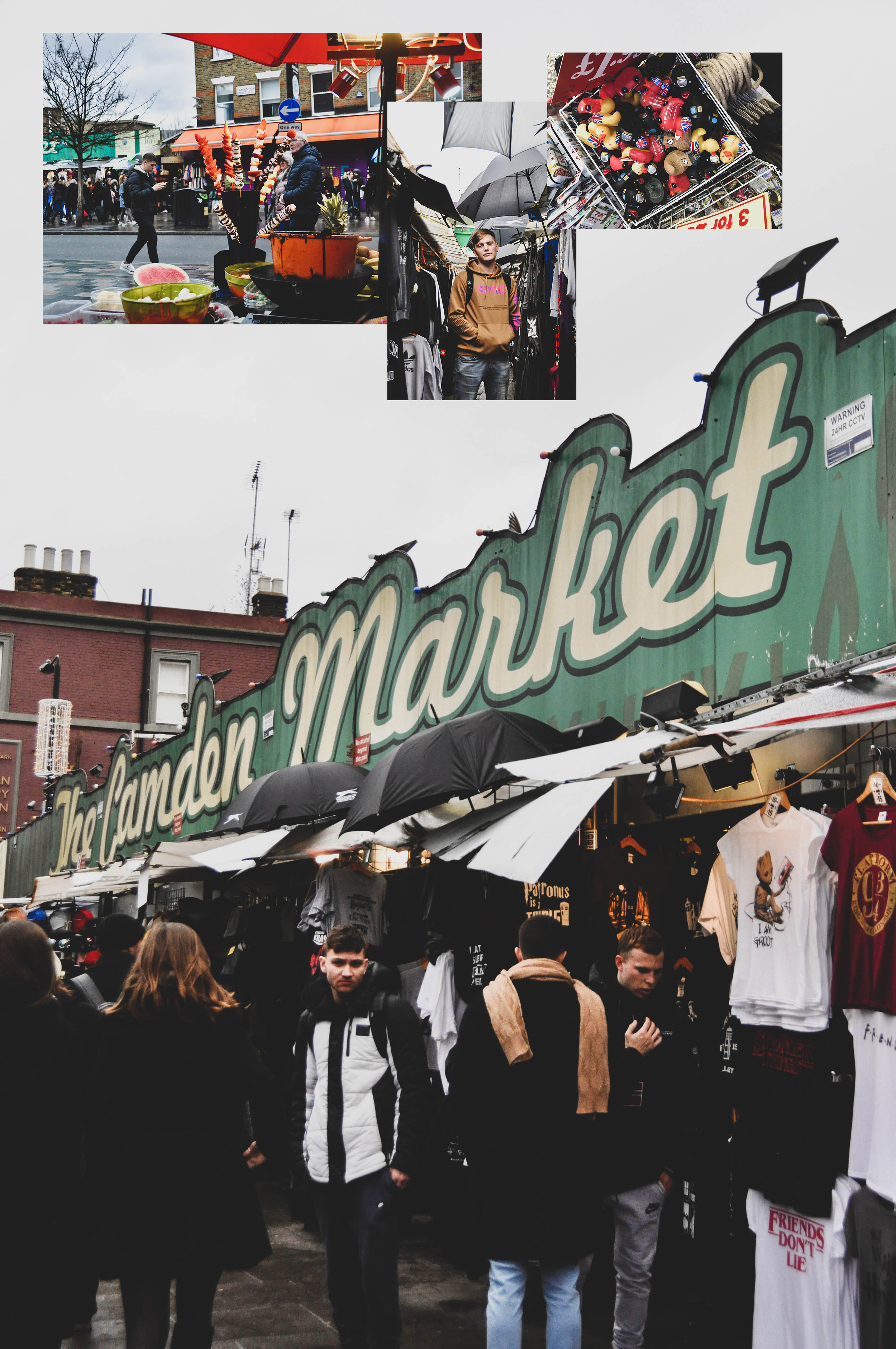 Unfortunately, the digital images stop here because my camera got stolen. In those first few moments upon (un)discovery, it felt like I had lost a year and a half of my life. You know that stupid, empty feeling that comes with heartbreak? Or the physical ache in your chest after crying so hard that your lungs drown in your tears? Yeah.
I guess this is where I will come to terms with how my father's gift led to my changed outlook, artistic development, and college major for the better (I was an advertising, then public relations, then TV, radio and film major).
Like most farewells, it leaves me with a newfound feeling of hope for advancement — perhaps in the near future, with another camera to match new standards. In the meantime, I am indulging in a mood where all I can do is try to remember the remaining images that might have been.
Our "Postcards" series features stories from Syracuse University students exploring other parts of the world. Sonia Wee is a junior studying television, radio and film at Syracuse University. This semester, she is studying in London, England — keep an eye out for a Postcard flying from across the pond every month!